Bledsoe Hall
Bledsoe Hall, a residence hall for men, is located near the College of Engineering, West Hall, and Holden Hall. Facilities available to residents include a study room, a kitchen, a large lobby, a TV lounge, Cable TV (including free Showtime) and Internet connections in all rooms. And our newly upgraded limitless laundry rooms now have WiFi!
For 2015-2016, Bledsoe Hall will offer the Engineering Success Learning Community ». Students living in this community have the opportunity to create study groups, develop relationships with faculty and students participating in the learning community and live in close proximity to classrooms.
$4,510.00 for Double Occupancy Room
$3,510.00 for Triple Occupancy Room
shared room
shared wing / floor bathroom
Northeast campus
All rates » in this table are for the academic year.
Room Furnishings
Furnishings consist of:
Beds
Desks and chairs
Chest of drawers
A sink
Medicine cabinet with a mirror
Closets
A ceiling fan
All furnishings are moveable. For room and furniture dimensions refer to the chart at Room Furnishings ».
Also, please check our What To Bring » list for information about what you can and cannot bring ot your residence hall room.
Triple Occupancy Room - 1st Floor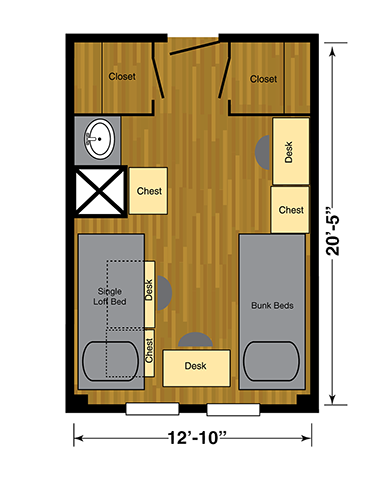 Double Occupancy Room - 2nd & 3rd Floor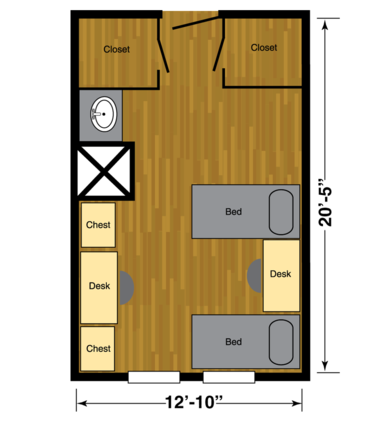 Hall Floor Plans
Dining Options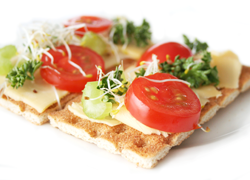 The Fresh Plate at Bledsoe/Gordon is a state-of-the-art dining location that features an all-you-care-to-eat menu in a semi food court style atmosphere.
Choose from flame-grilled choices, breakfast all day, Mexican selections, Asian dishes, pasta sensations, fresh salads, home-style choices, sandwiches, plus a variety of fruits and desserts. Brunch is served on the weekends and carved entrees are served on Sundays. Sam's Place Mini-Market at Sneed Hall also provides convenient and quick dining services. Visit the Hospitality Services website for more information.