Horn/Knapp Complex
The Horn/Knapp Complex for women is located on the east side of campus, close to the Student Union Building, Music Building and the Sports Science Building. Formal and informal lounges, study rooms, vending machines, a TV lounge, Cable TV (including free Showtime) and Internet connections in all rooms are provided for the convenience of residents. And our newly upgraded limitless laundry rooms now have WiFi!
For 2015-2016, Knapp Hall will feature the Women in Science and Engineering (WISE) » Learning Community. This community provides many opportunities for participants to create study groups and to work with other women in the engineering and science fields.
$3,510.00 as Triple Occupancy Room.
$4,510.00 as Double Occupancy Room.
(if available)
shared room
shared wing / floor bathroom
Southeast campus
All rates » in this table are for the academic year.
Room Furnishings
Furnishings consist of:
Beds
Desks and chairs
Chest of drawers
A sink
Medicine cabinet with a mirror
Closets
A ceiling fan
All furnishings are moveable. For room and furniture dimensions refer to the chart at Room Furnishings ».
Also, please check our What To Bring » list for information about what you can and cannot bring ot your residence hall room.
Room Layout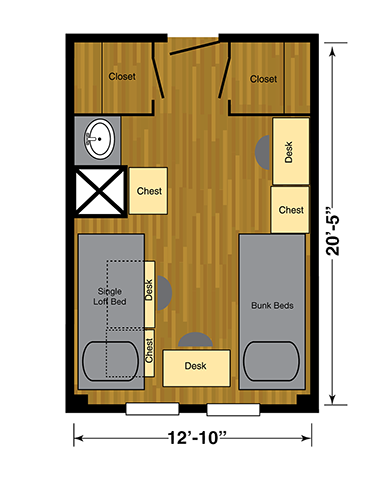 Hall Floor Plans
Dining Options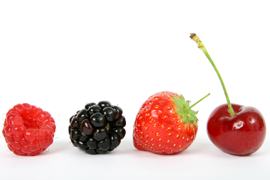 On-The-Go at Horn/Knapp has been revamped to an On-The-Go kiosk offering a continued focus on our Smart Choices program! On-The-Go offers a 'make-your-own' waffle bar, Grab-n-Go fruit cups, salads, sandwiches, wraps and more. Residents can continue making 'Smart Choices,' while dining 'On-The-Go!'
The Student Union Building across from the complex also features the Union Plaza food court with a variety of options. Visit the Hospitality Services website for more information.