Murray Hall
Murray Hall is a suite-style residence for men and women of any classification. The hall is open year-round to provide residents a location where they may live continuously throughout their academic career. Each suite has a shared living area, four bedrooms and 2 bathrooms. Cable TV (including Showtime) and Internet connections are available in each suite.
For 2015-2016, the Honors » and Transfer Connection » and Business » Learning Communities will be available to provide academic support for residents. Murray Hall also has a variety of lounges and meeting rooms available.
The Leadership Development Center » is located in the center of the complex and also serves as a commons building with mailboxes, study spaces and our newly upgraded limitless laundry rooms now featuring WiFi!
$5,830.00
individual room
shared 2 resident bathroom
North campus
All rates » in this table are for the academic year.
Room Furnishings
The shared living area is furnished with:
A sofa
Coffee table
Entertainment center
A full-sized refrigerator
A microwave oven
Bedrooms are furnished with:
A twin bed
Dresser
Study desk and chair
The living area has laminate wood flooring, the bedrooms have carpeting and the bathrooms have ceramic tile flooring. Ceiling fans are included in each bedroom and the living area. For room and furniture dimensions refer to the chart at Room Furnishings ».
Also, please check our What To Bring » list for information about what you can and cannot bring ot your residence hall room.
Room Layout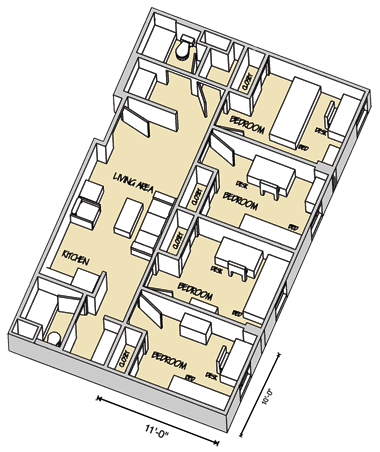 Hall Floor Plans
Dining Options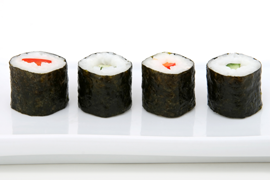 Murray Hall offers a Sam's Place Mini-Market as a dining option for residents. Also, The Market at Stangel/Murdough is a food court that offers a wide variety of dine-in or carry-out food choices with a-la-carte pricing. Visit the Hospitality Services website for more information.